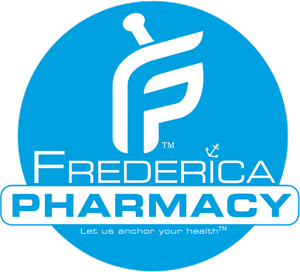 Frederica Pharmacy is a locally owned community pharmacy serving St. Simons Island, Sea Island and Brunswick, GA, with outstanding customer service at an affordable price. We're proud to be a one-stop shop for all your pharmacy and medical needs.
We offer a variety of services, including custom pouch packaging, immunizations, compounding, health screenings and pet care. Additionally, we offer free next-day delivery for patients within 5 miles of the pharmacy.
At Frederica Pharmacy, you can count on personal attention provided by our caring, professional staff. Stop by today and feel the difference being a community pharmacy makes.
After graduating from the University of Georgia College of Pharmacy in 2009, Matt and Mimi got married that same month while also passing their pharmacy boards. The next month they moved to beautiful Saint Simons Island and got their pharmacist licenses. This year has shown to be just as eventful with the arrival of two little puppies, the birth of their 3rd child and the opening of the pharmacy.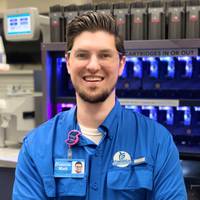 Matt Luce, PharmD, RPh
Pharmacist-in-Charge, Owner Pharmacist
Matt had a dream of opening an independent pharmacy ever since taking his entrepreneur class in pharmacy school. During that time he and three of his fellow classmates were one of the top schools in the NCPA (National Community Pharmacists Association) Pruitt-Schutte Student Business Plan Competition. Matt enjoys basketball, golfing, and spending time with his growing family. Matt looks forward to serving his community through Frederica Pharmacy and providing higher level pharmacy services that nurtures the mind, body, and spirit.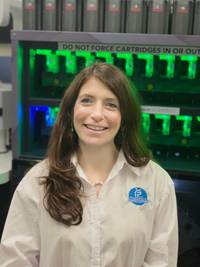 Mimi Luce, PharmD, RPh
Owner Pharmacist
Mimi has a diverse pharmacy background including retail, hospital, and pharmacy informatics. She looks forward to providing some of the more non-traditional pharmacy services at Frederica Pharmacy including diabetes education, compounding, point of care testing, and travel vaccine consultations. In her free time, Mimi enjoys running, hot yoga, traveling, and spending time with her family outdoors.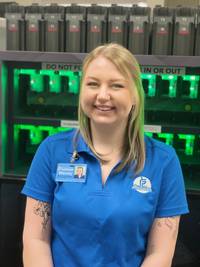 Wendy Feeney, CPhT
Lead Certified Registered Pharmacy Technician
Wendy's pharmacy career began in 2017 in Brunswick. She enjoys being able to help people in some of their hardest times. A people-person, Wendy enjoys interacting with customers daily. Born and raised in Brunswick, GA, Wendy is happy to call this community home. She has two little boys and two doggies. She enjoys music and spending time with family and friends. Wendy is thrilled to get to know all of our new customers and build a relationship with each of you.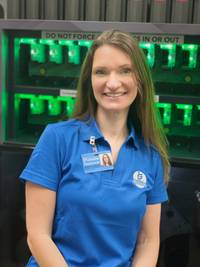 Stephanie Weaver, RPhT
Certified Pharmacy Technician
A recent transplant from Missouri, Stephanie loves people and is excited to serve her new community. Although new to the pharmacy world, her background in administrative work will allow her to greatly assist in Frederica Pharmacy's day-to-day operations. Stephanie loves Jesus, her husband Jason, running, and her three adult/teenage kids.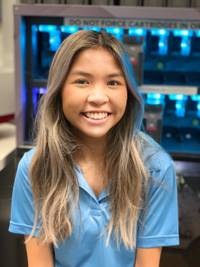 Kiara Souvanarath,
Certified Pharmacy Technician